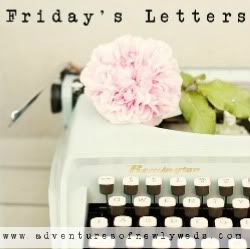 Dear Rain,
Please go away (or at least die down) so we can have fun down south tomorrow!
Thank you!
Dear Josh,
I love you.
Sick germs and all.
(I'm sorry too :( Although Andrew was the one who shared them!)
I love being able to take care of you
and give you amazing back rubs.
You totally deserve it.
Dear Baby,
We had fun shopping for you at Target today.
Your brother picked out the cutest soft dog toy for you and an elephant blankie.
We picked up some newborn diapers because, well, we might as well
start collecting diapers sooner rather than later!
Wow how tiny they are! I had forgotten!
Your brother was completely tickled at the thought of you being able to fit in them!
We found your little crib in the garage tonight. It's simply precious.
Your brother insisted on putting everything we have for you in it. It was pretty sweet!
We have our first doctor appointment Monday! I can't wait!!
Dear Olive Garden,
So...I'm in love with your breadsticks dipped in either alfredo sauce or zuppa toscana.
Or maybe both.
That is all.
Dear neighbors,
I love that you love music. But at midnight? A little much, don't you think?!
Dear Maurices,
Thank you for the $2 tank top! And yes, I do remember that I have an account with you.
But, well, see, it's at a 0 balance and I kindof like it that way. So, here's to finding great deals,
and paying for them right then with no charge-it-later guilt. :)
Dear Andrew,
We had the best day today. Just us. (Poor daddy was at home feeling sick.)
I love the memories we made. And the many smiles we shared.
I love the sweet toy and blanket you picked out for your sibling.
You were so sweet insisting on being the one to put all the baby's things in the
cute mini crib we have. You were so excited about getting to put it in your room!
I can't wait for you to get to hear the baby's heartbeat on Monday!!
(And maybe even get to see it too!)
Dear Insurance Company,
I'm thankful for your coverage but slightly amused (er.. annoyed!)
that you hadn't issued a card at all for me yet.
I guess it's not at the top of your list.
Despite the annoyance though, I'm thankful.
I'm thankful that I thought to call instead of just waiting for it to come in the mail.
I'm thankful that the midwife and birthing center I wanted were covered.
And, best of all, I'm thankful that there was an appointment open as soon as Monday
that all three of us could go to!
Soo very excited.
But really. You might want to get it together a tad bit. Think?
Dear IKEA,
I really cannot wait to see you tomorrow.
To discover many creative things for my home.
And to try to stick to our list.
Ha. We'll see.
But most of all, I look forward to your amazing food. It's quite the treat.
(Ok, so maybe I really really am looking forward to getting some more furniture to
actually get our place organized, but that's beside the point!)
Dear Canadians,
I love that you love to come down here to shop & help boost our economy
(although why I really don't know. You'd think it'd be more money in gas?!
But apparently not.)
But please. Learn some manners. And some driving skills too.
We are people too. And, we don't like to stereotype, but, well, sometimes it's really hard not to!
(Wow. Why is that person driving twenty over the limit? Did they really just change over two lanes to go right into a parking lot?! Oh wait.. they're Canadian.)
Because.. some April Fools you may just discover a (fake) parking ticket on all of your windows
while at the mall you like to frequent.
Just saying :)
(Ok teasing. :) And if you are Canadian and reading this, don't take it too seriously!!
I'm sure you have your fair share of stories of us Americans visiting!!
I'd love to trade stories! Fair? )
Dear self,
Yes, you really did google belly wrapping earlier. And you really are thinking about it.
And those mood swings? Hey lighten up a little! You really don't have to bite someone's head off!
A bite of turtle brownies would be much better. With ice cream.
Just saying.
Take a few moments to verbally express more gratitude this week.
Teaching kids gratitude is really important.
but if you don't have it down, how can you teach it to them?
It's easy to complain. And get irritated at life.
But all it gets you is back to wanting to bite someone's head off.
Be thankful.
(And get yourself some turtle brownies, stat!)