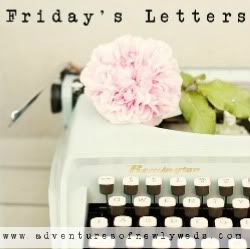 Dear Friday, YAY you are here!!! Two days closer to Easter!! Which makes this girl pretty happy!!
Now to just find that perfect Easter outfit that fits! An Easter outfit is one thing.
Finding something for my growing tummy is another thing altogether!
Dear resurrection rolls, How did I not know about your deliciousness until now?!
Marshmallow goodness inside a warm roll covered in cinnamon and sugar.
Plus a great story to illustrate how Jesus was buried in the tomb
and three days later, rose again, conquering death.
Dear friends, Thank you for letting me have my baby fix :)
Five more months and I will have my own to hold!!!!

Dear medical assistant, I know it's technically better to wait until 20 weeks for the
gender ultrasound and a clearer picture, but give a girl a break, will ya?! We are dying to know!
And you so happen to stand in the way of that! I know you're just
doing your job but... hey.. if they really couldn't see the spine and other
organs as well as they wanted to, but still got the gender
and had to do another ultrasound later, I wouldn't mind ;-) Oh well.
Three more weeks and we wait.
Dear inspiration, My oh my. It has been a while since I have come face to face with
something quite like this. (no, not the chocolate. The book ;-) )
Inspiration, you delivered. You really did. I was not let down. I love the cover-
finding beauty in the unexpected. I stayed up until 2 am reading this sweet, beautiful,
thought-provoking, tear-jerking, lovable book.
I have long since been a fan of Kelle Hampton's
blog
. It serves as
inspiration for life, and a breath of fresh photography inspiration as well.
I don't know how I would handle the things she has gone through with half
the strength or inspiration. She surely has inspired me, and I am grateful for it.
I need a highlighter for her book. I could list so many quotes. It is full of them.
But I think actually, I am going to donate it to our library so others can enjoy it as well.
You leave with this greater feeling of inspiration... of understanding... of purpose...
And that, is never a bad thing! You can find
Bloom
at your local Target as well as a
multitude of online retailers like Amazon & Barnes & Noble. Go pick up a copy!
Your life will be more enriched for it!
Dear Amazon, I am loving your free book deals that seem to happen more & more.
Today's deal I downloaded the second I saw it.
Feeling a little unloved? This book is amazing for that.
It's incredible how much God loves us. It's a lot.
I don't know how long they'll offer this for free.
You will want to download the free Kindle edition while you can!
(You can read Kindle on any device- computer, phone, tablet, etc. You just
need the free Kindle program/app. )
Dear school honor roll, I'm not too surprised I didn't make it. But hey. I am still averaging Bs!
Yay for me! :) Speaking of which, I need to get homework done for this weekend!
Dear Instagram, I am still oh-so-in-love. I don't think this love will die anytime soon either.
On a sidenote- I would love to follow you! I'm lrailing on Instagram.
Follow me & I will definitely follow back!!
I love seeing others' photos! Did you know Instagram is like its own social network?
I love it! You can comment on others' photos, choose where to share yours
(makes it so easy to post to Facebook!) and see a lovely little newsfeed
of photos of others' you follow. It is a beautiful, handy tool! I am hooked!
No more using three different editing programs on my phone to find the
one effect that I like on a photo!!
Dear Andrew, Your unintended humor cracks us up.
Today you told daddy to, "Come see our dying eggs!!!" Ha! Dyed eggs perhaps? ;-)
Yesterday, you and daddy were on the way home when you exclaimed, "Look at the tulip field and so many many flowers daddy!!!!!"
It was actually a cemetary!
More to you tomorrow because you will be 4 years and 4 months old.
I have a special letter planned for you :)
Dear husband of mine, Don't give me that look when I want your beloved Mountain Dew!
heheh!! Hey can you blame your dear pregnant wife?! ;-)
Dear Jesus, Thank you for choosing to sacrifice your life for mine.
I know if it were up to me, I would not have chosen to die for
every single person in the world, knowing that many would
hate my name, and never appreciate me for it.
No way. But you did. In your perfection you reached out and saved us.
It was the ultimate sacrifice. I don't think I could ever say it enough,
but thank you. May my life be more of a picture of gratitude.

Love, powerful love.
Happy Easter friends!