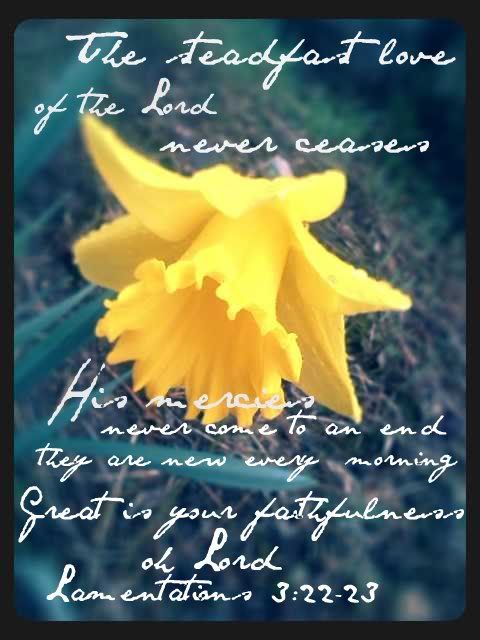 I love this verse.
It is a refreshing reminder that, just like the arrival of spring every year, so are God's mercies.
They are new every morning.
Sometimes we just have to take the time to appreciate it more.
It is so easy for me to get caught up in the busyness of life,
or even just in my own self-absorbed world,
and to wonder why God isn't doing what I want him to.
But then I stop and think about that perspective.
God doing what I want him to?
No wonder I'm not seeing the blessings in life.
I'm looking for my own agenda instead of what He wants.
When I bring my focus back to Him, everything else falls back into place.
Thank you Lord for the love you freely give me,
even when I am not faithful at all to you.
May I seek your face more each day and be reminded of what really matters <3
Linking up