Dear Adrian,
You, our sweet boy, are somehow 3 months old already!
I don't know how this is even possible! Somehow though, it is!
It has been a joy to see your little milestones this past month.
This month you-
-learned how to spin around and around
-still sleep almost entirely through the night, waking up just once to eat
-stay awake longer (over an hour!)
-started giggling
-react to being tickled
-started launching yourself in the jumperoo
-play for 20 minutes in the jumperoo all by yourself
-love to talk, coo, and squeal to anyone willing to talk to you
-started wearing some 3 month clothes
(but still mostly in 0/3 m)
-have tummy time nailed already. You have crazy neck strength my boy!
-push yourself up & try to launch yourself forward on your knees while on your tummy. To which I am thinking maybe we need to do
less
tummy time?! No crawling yet sweetie! You have to stay our sweet little baby a little longer!
-started drooling and working on your first tooth
-adore your big brother & smile at him
I recently got a new light set for my studio and thought I'd try it out with Adrian. The following are some of my favorites.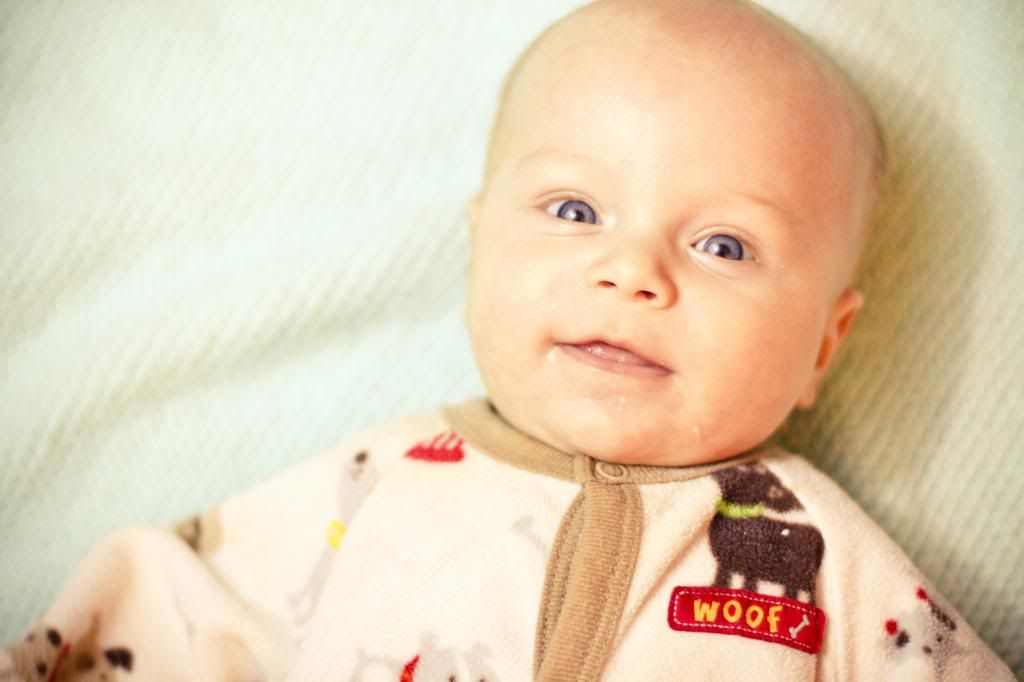 hello blue eyes!
ohmydoublechin!!
Eek so cute!