If you are like me, you just recently realized that Christmas is now
two
days away. Um. Where did the time go?!?! I have NO idea but confession: Just a few days ago, I realized that I had completely spaced getting presents for some of the people on my list. I thought it had already been done! Oops! I love finding just the perfect gift but have you seen the Christmas traffic out there lately? Yikes is right!! I wanted to make several gifts this year, but there needed to be a few requirements like it being mostly things I had on hand already and super easy because, let's face it- I love trying to be crafty, but "trying" is the key word here! Half of my projects belong on that hilarious Pinterest fail site! One thing I wanted to make was a hand scrub. I tried a citrusy one and it turned out ok but the scents just didn't blend that well! This one was a winner though! I am excited to give it to a few of the people on my list! (I may or may not be saving some for myself too!)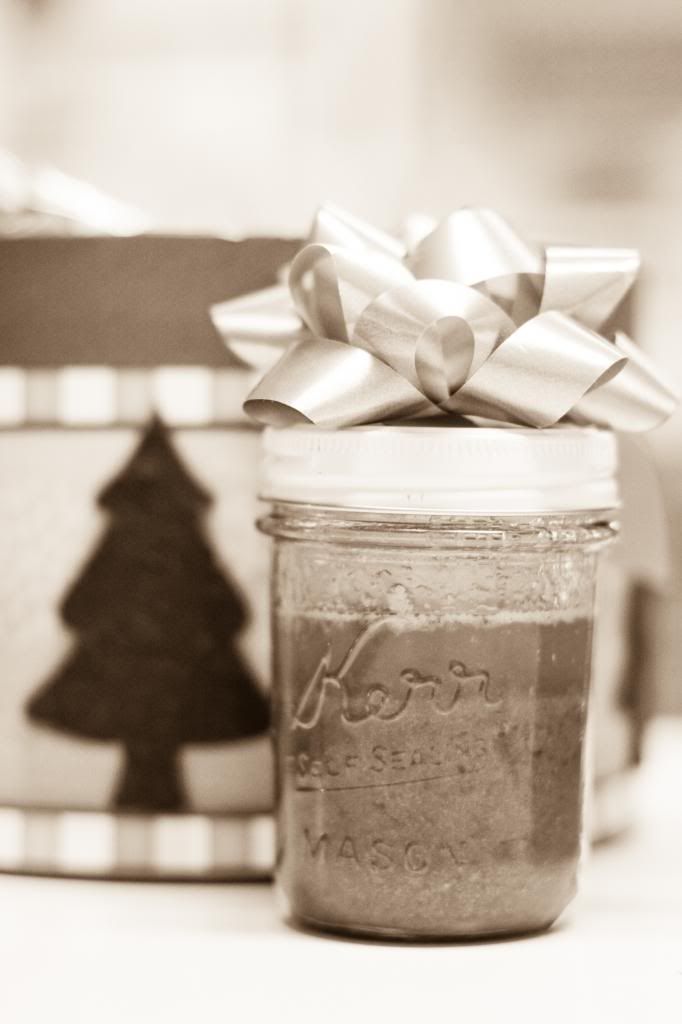 Brown Sugar Hand Scrub
Ingredients:
1/2 c. brown sugar
1/2 c. sugar
1 tsp. salt (acts as a preservative)
1/2 tsp. vanilla
1/2 c. olive oil
4 TBS soap (I used a vanilla chai one from Target & it smelled SO good!)
Mix all ingredients together and put in little jelly jars. Add a fabric or tissue square, stick on a cute label and a bow and you are all set!
Merry gifting!
p.s. There are darling *free* Christmas printables (cards, gift tags and more!) here!